JA World Huizenga Center at the Lillian S. Wells Pavilion
1130 Coconut Creek Blvd.
Coconut Creek, FL 33066
CELEBRATION EVENT
Tuesday, March 22, 5:00-7:00 PM
"One woman can make a difference, but together we can rock the world!" JA proved that during the month of March – Women's History Month – with Girls Rule: Ignite Your Superpower. On March 22nd, we had nearly 200 guests attend the Celebration Party at JA World. They were inspired by guest speaker Carolyn Aronson, It's a 10, JA Alum Huguette St. Hubert and each other sharing their superpowers.
Special thanks to Title Sponsor Comerica Bank and emcee Coach Mo Corker, Social Media Sponsor CITY Furniture, Rick Case Automotive Group, UKG, Joe DiMaggio Children's Hospital and other partners listed below.
IGNITE YOUR SUPERPOWER MAIN EVENTS
March 9 at Plantation High School
March 16 at Dillard High School
Girls Rule – Ignite Your Superpower Events connected hundreds of high school girls with powerful women who have a passion to transform future generations – students who might not have the opportunity to be influenced and mentored by strong women role models. They engaged with inspiring and exciting keynote speakers, attend breakout sessions led by experienced women leaders and receive swag! Sponsors had the opportunity to host and facilitate sessions.
Mo Corker, Co-Chair
Comerica Bank
Lisa D'Augustino
Corvus Insurance
Robyn Rachel-Dynan
RCC Associates
Dr. Shernette Grant
Broward County Public Schools
Tamara Rodriguez
Island TV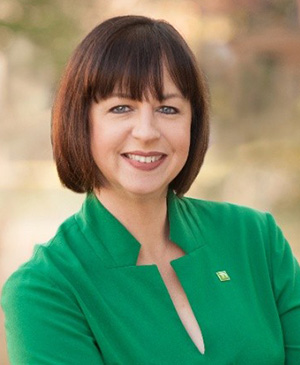 2022 INSPIRING SUPER KEYNOTE SPEAKERS
Carolyn Aronson
Founder, CEO and Owner
It's a 10 haircare and Be A 10 Cosmetics
Carolyn Aronson is a successful entrepreneur, philanthropist and the founder and CEO of It's A 10 Haircare, one of the only female-owned professional hair care brands in the world. She announced full ownership of the company in 2017 and bought out her partner. In addition, as of November 2020, Carolyn is thrilled to announce the launch of Be A 10 Cosmetics, where she is also the Founder, CEO and owner of the brand.
A self-made entrepreneur, Aronson began her career with 20+ years as a hair stylist and salon owner, and continues to hold licenses in multiple states.  It's A 10 Haircare was born out of her frustration with brands that produced dozens of products with single benefits and hard-to-follow claims. She envisioned a line that was for everyone and delivered full, salon-quality results in just one bottle. She began with a star product, Miracle Leave-In, and the line quickly rose to fame through pro hair stylists, who shared the cult-favorite product with their clients.
Girls Rule Main Event Keynote Speaker

Erika Obando is an internationally acclaimed TEDx Speaker, Author, and Transformational Life Coach. Erika's life mission is to mentor individuals of all ages and walks of life on changing the narrative of their own stories by healing and reparenting the inner child.
Using her own tools of resilience and overcoming, Erika teaches the art of taking ownership of your own life and transforming your life from Victim to Victorious!
Erika Obando
TEDx Speaker, Author and Transformational Life Coach
JOIN THE WOMEN IGNITES FUTURES MOVEMENT
This is your chance to share "What Is Your Superpower?" with the world! During the entire month of March – International Women's Month – women around the world can join the movement via social media. Take the time to create a 1-2 minute video sharing your superpower!
At the end of your video, please consider adding the following…
"Please join me in supporting this amazing Junior Achievement of South Florida initiative by:
Purchasing a ticket to the Girls Rule Celebration Event on March 22, 2022

Donating to the JA Girls Rule Scholarship Fund and

I challenge (name your girlfriends here) to share their SUPERPOWERS in a video! Join the movement. Let's celebrate, empower and inspire our young girls!"
Post your videos tagging @JASouthFlorida with the #WhatsYourSuperpower or send your videos to Info@JASouthFlorida.org. JA will share your videos on our social media.
WHAT'S YOUR SUPERPOWER
Join Junior Achievement of South Florida as we empower the leaders of tomorrow so that they will learn to use their voice, have a seat at the table and share their ideas!
To learn about sponsorship opportunities or how to get involved, contact Robyn Harper at (954) 979-7124 or email Robyn@JASouthFlorida.org.
THANK YOU TO OUR GENEROUS PARTNERS!
IGNITE YOUR SUPERPOWER VIDEOS
PHOTOS FROM GIRLS RULE 2022
Girls Rule