September 8, 2022  4:30-7:00 PM
Neiman Marcus (former)
The Galleria at Fort Lauderdale
2442 E Sunrise Blvd.
Fort Lauderdale, FL 33304
Join co-chairs Yvette Birdsong, Melissa Milroy, Jennifer Starkey and the JA Circle of Wise Women to sip and swirl Rosé and support Junior Achievement of South Florida's young ladies.
Yvette Birdsong
Editor – Atlantic Ave Magazine
Melissa Milroy, CMD
Senior Marketing Manager – The Galleria at Fort Lauderdale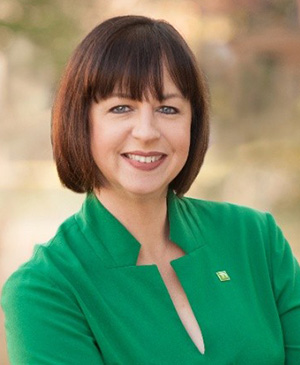 Jennifer Starkey
Senior Vice President – TD Bank
MEET THE 2022 WOMAN OF WISDOM!
JA's Rosé Soirée celebrates the amazing women of our "Circle" and this year will recognize the 2022 Woman of Wisdom (WOW) honoree, Sharon Gustafson-Florescue, Florescue Family Foundation.
Sharon is a founding member of the Circle of Wise Women. She was a past Co-Chair of JA World Uncorked with her daughters, Shannon Brooks and Susan Rindley. The Florescue Family Foundation has been a long-time supporter of Junior Achievement, JA World and JA's signature events. We are honored to celebrate Sharon's achievements and discover what personally inspires her.
The event also includes the Circle Pinning Ceremony for the 2021-22 members and the awarding of three very deserving female students with the CWW Girls Scholarships.
Proceeds from Rosé Soirée will support the young girls of JA programs, including college/career certifications, scholarships, JA Career Bound and JA Fellows programs.
CONGRATULATIONS TO OUR 2021-22 CIRCLE OF WISE WOMEN
0

days

0

hours

0

minutes

0

seconds
SUPPORT JA. SUPPORT SCHOLARSHIPS. SUPPORT OUR GIRLS.
Enter to win this beautiful Chloé Medium Marcie Leather Satchel
thanks to Sharon Gustafson-Florescue and Saks Fifth Avenue!
THANK YOU TO OUR GENEROUS 2022 SPONSORS!
JA Circle of Wise Women 2021 Rosé Soirée Raises Over $90,000 for JA Programs
What an inspiring evening of sipping and swirling Rosé, while networking with some of South Florida's woman leaders! In addition to raising funds to support the Circle, JA programs, and scholarships, more than 160 guests gathered to honor 2021 Woman of Wisdom Rita Case, CEO of Rick Case Automotive Group. The Circle also pinned 16 new members, awarded three deserving female students with scholarships and celebrated being together again.
Rita sharing her success story was engaging, and the Circle of Wise Women thanks her for helping recruit 13 new members that night. Thank you to all of our sponsors and the two dedicated Co-Chairs, Maureen and Maureen, for making this another memorable event.
Rosé Soirée