September 14, 2023  4:30-7:00 PM
Neiman Marcus (former)
The Galleria at Fort Lauderdale
2442 E Sunrise Blvd.
Fort Lauderdale, FL 33304
Join co-chairs Alina Ali, Danielle Gaudreau, Elena Hershey, Jennifer Starkey and the JA Circle of Wise Women to sip and swirl Rosé and support Junior Achievement of South Florida's young ladies.
The event also includes the Circle Pinning Ceremony for the 2022-23 members and the awarding of three very deserving female students with the CWW Girls Scholarships.
Proceeds from Rosé Soirée will support the young girls of JA programs, including college/career certifications, scholarships, JA Career Bound and JA Fellows programs.
Alina Ali
Financial Advisor, Morgan Stanley
Danielle Gaudreau
Serial Entrepreneur
Founder – The Pretty Nomad™
Elena Hershey
Community Ambassador
Philanthropist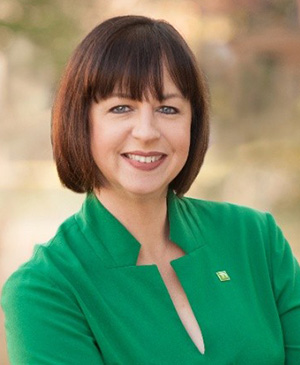 Jennifer Starkey
Regional Vice President – TD Bank
JA Raised $110K at Recent "Ladies in Pink" Event
In its 5th year, the JA Circle of Wise Women Rosé Soirée event raised $110,000 for Junior Achievement of South Florida (JA) programs. The event was an experience for all, beginning with a rose petal, red carpet entrance to shopping, networking, appetizers by Silver Lining and sips of rose, provided by SipChanné, Bloomers Frozen Drinks and Breakthru Beverage Florida. The evening continued with sharing of JA students' inspirational journeys, awarding of the Lorraine I. Thomas Girls Scholarships, pinning of 18 new Circle of Wise Women members and honoring the 2022 Woman of Wisdom (WOW), Sharon Gustafson-Florescue, Florescue Family Foundation. Sharon is fabulous, generous, funny and beautiful inside and out.
Special thanks to our event co-chairs, Yvette Birdsong, Melissa Milroy and Jennifer Starkey, Rosé sponsors, CWW members and guests for your generous contributions. Thanks to you, JA will continue to provide tens of thousands of youth with impactful programs that prepare them for the future and to support the goals and dreams of young female JA alumni!
If you missed the chance that night or couldn't join us, there's still an opportunity to get involved.  Please consider becoming a member of this dynamic group or donating to the girls scholarship.
0

days

0

hours

0

minutes

0

seconds
THANK YOU TO OUR GENEROUS 2023 SPONSORS!
Rosé Soirée