Saturday, January 27, 2024
6:30-10:30 PM
JA World Huizenga Center
at the Lillian S. Wells Pavilion
1130 Coconut Creek Blvd.
Coconut Creek, FL 33066
PRESENTED BY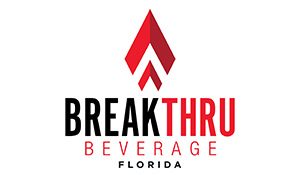 AMPLIFIED BY
HOSTED BY
JA World Uncorked, hosted by the JA Circle of Wise Women, is one of the top epicurean experiences in South Florida.
Guests stroll through our 60,000 square foot facility sampling from restaurants and beverage partners along with specialty lounges. Enjoy live music, dancing, raffles, a silent auction and more!
Days Until 2024 Uncorked Event
0

days

0

hours

0

minutes

0

seconds
Christine Battles
Advanced Mechanical Enterprises
Angie Davis
Bank of America
Christine Speedy
Greater Good Tech
JA World Uncorked, a 21+ event, includes four hours of food, libations and fun with complimentary valet. If you cannot attend, please consider donating an auction item or making a donation to Junior Achievement of South Florida's educational programs.
For more information, contact Diana Metcalf, Director of Development at (954) 979-7120 or Diana@JASouthFlorida.org.
SHOWCASE YOUR RESTAURANT AT JA UNCORKED
More than 700 guests will taste your fine cuisine and you support Junior Achievement programs!
THANK YOU, SPONSORS & PARTNERS
$345,000…yes, don't adjust your eyes. That's how much was raised at the 2023 JA Uncorked — the highest amount in the history of the event.
More than 700 guests enjoyed an evening of dancing, the best cuisine, spirits and wine South Florida has to offer, a high-end silent auction sponsored by Truist, Daoud's Fine Jewelry raffle, Florida Power & Light Company ring toss, and so much more!
The Moulin Rouge themed event was electrifying, especially the two photo experiences courtesy of EY and Centuric. Also, thanks to Yvette Birdsong and Bob Birdsong, sponsors of the Welcome Cocktail, guests were treated to a Capital Grille Stoli Doli.
Joe DiMaggio Children's Hospital "Joe To Go" coffee cafe was a huge hit with take away sparkly coffee mugs. Everyone praised the GrayRobinson, P.A. Espresso Martini Bar for that extra kick of energy. Thank you, Rick Case Automotive Group for sponsoring the valet service and showing off those luxury, dream cars. Our sponsors and their special guests also mingled in the Florescue Family Foundation Sponsor Lounge while enjoying fine wines and spirits.
Others to thank – CITY Furniture for sponsoring the bars, ESG Safe (Christine Speedy) for sponsoring the lounge, JM Family Enterprises, Inc. for sponsoring our JA BizTown Pavilions, Moss & Associates for the Funky French Cafe, Comcast for the wine charms and Office Depot and Miller Construction Company, our DJ sponsors.
Learn more about the JA Circle of Wise Women who have raised nearly $5 million since its inception in 2009.
JA World Uncorked